Happy Birthday!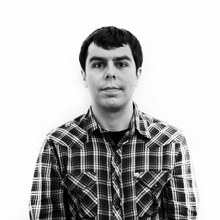 Ken Bachor
// March 8, 2011
Credit:
Happy Birthday!
2 of 12
Downtown Records celebrated their fifth birthday last weekend with a two-night blowout party in New York City, featuring performances from the hottest artists on the label. On Friday, A-Trak, Art Brut, Lissy Trullie, White Denim, and the Suzan all performed at Webster Hall, while Miike Snow, Major Lazer, Santigold, DJ Mehdi and So Me rocked Terminal 5 on Saturday.
Before the party, Josh Deutsch, the label's founder and CEO, chatted with SPIN about why he signed these disparate acts. "Downtown Records is a home for really uncompromising artists with a very singular, strong vision," Deutsch says. "I'm drawn to artists that don't fit a particular format. Artists that are truly unique."
Click through to see pics and read more of Deutsch's thoughts.