All Aboard!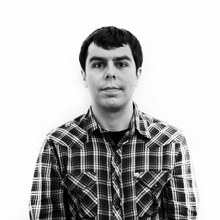 Ken Bachor
// March 2, 2011
All Aboard!
2 of 14
Last weekend, a dozen of the hottest names in garage rock, including Black Lips, Vivian Girls, Surfer Blood, Turbo Fruits (above), Ty Segall, Strange Boys, and Thee Oh Sees, headed down to Miami to board the 2,500-person Carnival Imagination cruise ship bound for the Bahamas. Over the next three days, the boat was thoroughly rocked -- at one point, the Lips' Jared Swilley even threw his bass overboard.
Some 400 concertgoers invaded the ship (along with some unsuspecting retirees) for the inaugural "Bruise Cruise." SPIN contributing photographer Ian Witlen was on board to capture all the action -- and he lived to tell the tale (and send us his pics).
"It was absolutely crazy," Witlen tells SPIN. "The alcohol flowed, the music was awesome, and by the end of the cruise everyone was family." Start the gallery to see more photos and read Witlen's account of the Bruise Cruise.