Return to Roots Rock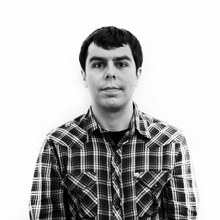 Ken Bachor
// February 2, 2011
Credit:
Roderick Trestrail
Return to Roots Rock
2 of 6
One of the most anticipated albums of 2011 is My Morning Jacket's follow-up to their 2008 breakthrough, Evil Urges (due this spring). The band is busy recording the yet-to-be-titled effort in a church outside their hometown of Louisville, Kentucky, and frontman Jim James (pictured) and the boys have given SPIN.com an exclusive sneak peek inside their makeshift studio -- check out five photos here!
After recording Evil Urges in a high-tech studio in Manhattan, the band returned to their roots for the upcoming effort. "This time it's just the five of us; the control room is only separated by a curtain," bassist Tommy Blankenship recently told SPIN. "We're going back to a similar vibe that we had on the first three records. It's definitely more laid back than it's been in a while."