On the Road Again…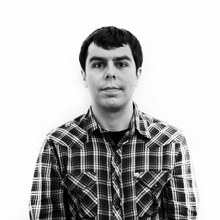 Ken Bachor
// January 20, 2011
On the Road Again...
2 of 16
Against Me! are rocking venues across America this winter in support of their latest album, White Crosses. But what, exactly, does the band do when they're not onstage?
Punk scene photographer Ryan Russell has the answer. A dear friend of the band, Russell tagged along on the first five dates of the tour, which kicked off January 15 in the band's hometown of Gainesville, FL. He's been capturing candid behind-the-scenes photos of one of punk's hottest bands, including shots of frontman Tom Gabel and Co. -- including new drummer Jay Weinberg -- goofing off backstage or getting pre-show massages.
Here, browse 15 shots of Against Me! along with commentary from Gabel!