Studio Shenanigans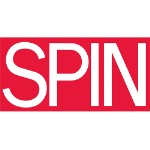 SPIN Staff
// July 27, 2010
Credit:
Studio Shenanigans
3 of 10
"Chris had this little Fuji mini instant camera in the studio. It took these little credit card sized photographs, like the one pictured above. It was totally point and shoot, and I got into the habit of picking it up every once in a while and making the most ridiculous faces, and placing them in random places in the studio for Chris to find. It was pretty hilarious."
"We also used the Oblique Strategies cards* a lot in the studio. And this one happened to be up at the console, and happened to fit the photograph pretty well."
Editor's Note: Oblique Strategies cards were developed by legendary producer/musician Brian Eno and painter Peter Schmidt. The cards contain short messages intended to help guide artists of all kinds through the toughest parts of their creative process. Read more about them here.