Slayer Frontman Tom Araya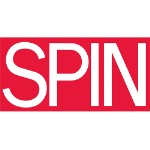 SPIN Staff
// August 12, 2010
Credit:
Slayer Frontman Tom Araya
2 of 13
Slayer, Megadeth, and Testament brought their unique brand of thrash-metal mayhem to Upstate New York Wednesday night. Their American Carnage Tour made its long-awaited kickoff at the 4,800-capacity Glens Falls Civic Center, and the trio of bands came ready to rock.
Berkeley, CA, vets Testament opened the show with pulverizing riffs laced with pop hooks, egging on the mosh pit with songs like "Into The Pit."
Megadeth was up next, and Dave Mustaine led the band in fan faves like "Symphony of Destruction," "Hangar 18," and "Peace Sells."
But it was Slayer's set that was the undeniable highlight. Bassist-vocalist Tom Araya—whose back surgery in late '09 forced the band to cancel their last U.S. tour—was the metal titans' roaring leader on tracks like "Expendable Youth," "Dead Skin Mask," and "Angel of Death." Guitarist Kerry King and Jeff Hanneman traded riff for riff, switching off on lead and rhythmduties, while drummer Dave Lombardo pounded out a violent thunder.
SPIN contributing photog Andrew "Stu" Stuart was on the ground in Glens Falls and shot exclusive live and backstage photos.