INTERPOL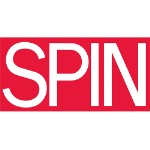 SPIN Staff
// August 17, 2010
Credit:
INTERPOL
3 of 27
Interpol (Matador)
Release date: Sept. 7
The Skinny: They lost their chance to tour this summer with U2 (when Bono's back went out) and lost their beloved bassist-ambassador (the endearingly goofy-looking fashionista Carlos D, who quit), but none of that stopped Interpol from gearing up for their next phase of operations. The group's new self-titled album places them back on Matador, the indie label that helped them rise up the ranks of the early-'00s "New York rock renaissance." But as the very artsy and elaborate video for the single "Lights" showed, there's little skimping going on. Instead, the signs for Interpol's fourth album point to an evermore expansive sound big on drama and space—and, as evidenced by new single "Barricade," a kind of pent-up funk.
Fast Fact: Description of the fabric used for a T-shirt that comes with a complicated $74.99 Deluxe Limited Edition of Interpol: "ultra-soft."
READ THE FULL REVIEW >>
WATCH: Interpol, "Lights"