Welcome to Outside Lands!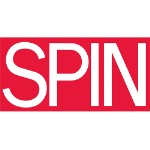 SPIN Staff
// July 29, 2010
Credit:
Welcome to Outside Lands!
2 of 12
San Francisco's Golden Gate Park is home to the annual two-day Outside Lands music festival, which takes place August 14-15. This year's event features a wide range of bands, from rock hitmakers Phoenix to soul star Al Green.
To help you prepare, SPIN's editors have selected 10 acts you won't want to miss, including Janelle Monae, Kings of Leon, Cat Power, and the Strokes (clockwise from top left, above).
Click through the gallery to see our picks and hear their latest music.
Written by Peter Gaston