Wolf Parade Open at Le National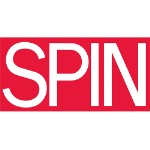 SPIN Staff
// July 9, 2010
Credit:
Wolf Parade Open at Le National
2 of 8
Montreal indie rockers Wolf Parade kicked off their North American tour Thursday night with the first of two hometown shows at the intimate, 800-capacity downtown theater Le National.
The band -- guitarist-vocalist Dan Boeckner (above), keyboardist-vocalist Spencer Krug, drummer Arlen Thompson, multi-instrumentalist Dante DeCaro -- focused on songs off their latest album, EXPO 86, which was named for Canada's second World's Fair. "What Did My Lover Say" and "Cloud Shadow on the Mountain" were highlights of the band's set.
Wolf Parade also played oldies, like the show's opener "You Are a Runner and I am My Father's Son" (from their 2005 debut Apologies to the Queen Mary) and the dancy "Language City" (from 2008's At Mount Zoomer).
Check out our gallery of photos from the show.
To see the band's full tour itinerary, click here.-- SIMONA RABINOVITCH