Underworld's Karl Hyde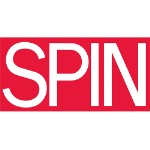 SPIN Staff
// July 29, 2010
Credit:
Underworld's Karl Hyde
2 of 13
From their earliest moments as a band, Karl Hyde and Rick Smith of electronic act Underworld have been about more than just the music. Underworld has always been a multimedia experience, from the custom-made video projections to unique stage dressings to detailed album artwork -- much of which are conceived by Tomato, the U.K.-based art collective in which the duo are partners.
Hyde also documents all of his travel experiences with photography and poetry -- so we asked him to capture the group's recent weekend trip to Italy for a performance at the Italia Wave Festival Livorno, exclusively for SPIN.com. What follows is a compendium of his images, verses, and quotes from a post-festival interview.
Underworld's new album, Barking, arrives September 14.
Photos and poetry by Karl Hyde
Interview by Peter Gaston
Photo editing by Eric Nowels