VICKI BLUE OF THE RUNAWAYS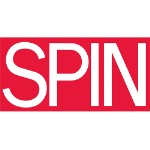 SPIN Staff
// February 23, 2010
Credit:
VICKI BLUE OF THE RUNAWAYS
7 of 11
ShareTHEN: Bassist, 1977-1978)
NOW: Producer, director, screenwriter, 50, Los Angeles
"I was already gearing up and planning to go to film school when I detoured to join the Runaways. I remember waking up one morning in Los Angeles, a few days before we were set to fly to London to record our fourth album, and realizing I just didn't want to go. I was over it. But the Runaways set the tone for everything that has followed in my career. Most of the content I produce [like Real Stories of the Highway Patrol] is dark and edgy."