MY MORNING JACKET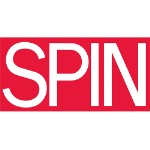 SPIN Staff
// December 15, 2009
Credit:
MY MORNING JACKET
3 of 32
MADISON SQUARE GARDEN, NEW YORK CITY
DECEMBER 31 / JANUARY 1

The Southern band kicked off the year in style, donning suits and bow ties, covering songs by Curtis Mayfield, Kenny Rogers and Dolly Parton, and Kool and the Gang, and ripping through originals like "Off the Record" and "Gideon" with spirited precision. Reported SPIN"s Larry Fitzmaurice: "'Remember how this is -- how it feels to be alive?' frontman Jim James asked the crowd. By the night's closer, the barn burning 'One Big Holiday,' it seemed impossible that anyone in attendance would go into 2009 feeling otherwise."