Brazilian Girls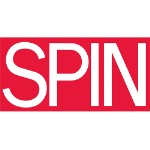 SPIN Staff
// October 19, 2009
Credit:
Misha Vladimirskiy
Brazilian Girls
2 of 18
This weekend, 25-plus bands gathered on Treasure Island, an artificial landfill in the San Francisco Bay, for the third annual Treasure Island Music Festival.
While Long John Silver and his stash of gold and jewels were nowhere to be found, the fest's musical booty was plenty: Flaming Lips, MGMT, Grizzly Bear, Murs, Brazilian Girls, Beirut, MSTRKRFT, the Streets, Passion Pit, and more all performed during the two-day event. Browse our photos from the event.
To read our Best and Worst moments from the festival, click here.