6. Best Party Starter: People Under the Stairs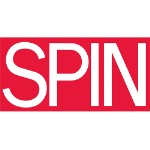 SPIN Staff
// June 16, 2009
Credit:
6. Best Party Starter: People Under the Stairs
7 of 12
The Los Angeles hip-hop duo kicked Bonnaroo into high gear Thursday night, getting the party started right with a rambunctious, arms-in-the-air set full of mischievous rhymes about -- what else? -- partying down.
MORE BONNAROO PHOTOS:
>> Click here for 93 awesome photos from Bonnaroo!