10. Best Scare: Nine Inch Nails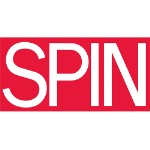 SPIN Staff
// June 16, 2009
Credit:
10. Best Scare: Nine Inch Nails
3 of 12
Trent Reznor and Co. may have redefined the word "frightening." Their 1 A.M. set was simply pants-wetting (in a really good way) with Reznor and his band assaulting the crowd with sharp and sinister tunes delivered at full ferocity. The fact that Reznor -- girth-y neck and bulging biceps -- looks uncannily like Henry Rollins only added to the terror.
MORE BONNAROO PHOTOS:
>> Click here for 93 awesome photos from Bonnaroo!